George Irving is probably best known for his role as Anton Meyer in Holby City, but he has made many other stage and television appearances.
He is currently appearing as Julius Caesar at Shakespeare's Globe.
George's episodes of Shoestring and Bulman are now available on DVD.
George recently appeared as Matthew Hendred in Midsomer Murders 'A Sacred Trust'.
George appeared at the Octagon Theatre Bolton in Edward Albee's 'Who's Afraid of Virginia Woolf?' from 22 September - 15 October 2011.
George recently appeared in Landscape by Harold Pinter at the Ustinov, Bath Theatre Royal.
George recently appeared in the improvised Afternoon Play The Orchestra.
Dalziel and Pascoe Series 9 is now available on DVD.
George appeared as Sir William Kingston in The Tudors, available on DVD.
Things to do before you're 30 is now available on DVD.
Read the obituary of Jimmy Robinson, played by George in Bad Company, here
Tumbledown is now available on DVD.
George's BAFTA winning short film Antonio's Breakfast was recently available with Specialten - they may have some back issues here
You can hear George narrating 'Churchill (Life & Times)' by Sebastian Haffner on cd.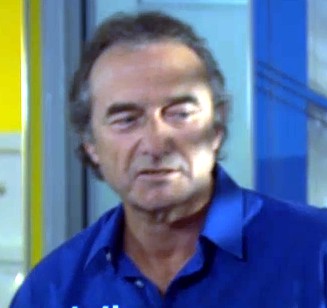 decorate your desktop with free icons, cursors and wallpapers. Play games here.
Television and film appearances
here
George Irving portraits
here
George's agent is
CASSIE MAYER LTD
5 Old Garden House, The Lanterns, Bridge Lane, London SW11 3AD

this is an unofficial site with no connection to Mr. Irving.